The rich vegetation that covered the surface our planet millions of years ago became the buried fossil fuels that have been the main global energy production source since the industrial revolution. Although they "got us this far", at present, these dirty fuels come at a very high cost that impacts our very survival. The climate crisis, the degradation of the natural environment, and damage to public health. Greece is no exception. Lignite has been Greece's main fuel for decades, with an enormous hidden cost, and it has now become a dead end. The soils of Western Macedonia and Megalopoli, which are rich in lignite, are being transformed from fertile land into endless mines, villages are being deserted, thousands of people are being displaced, millions of cubic metres of water are consumed, while at the same time dangerous chemical elements and heavy metals are transferred to the atmosphere, water, and soil, destroying the groundwater and seriously harming public health. At the same time, it has is no longer economically viable.
Seventy years after lignite use began, with international treaties, agreements and provisions indicating how unfeasable fossil fuels have become, and while the entire planet is searching for a new economic and energy model to deal with climate crisis, Greece is repeating the mistakes of the past. Tens of thousands of square kilometres in the Ionian Sea, Crete, Epirus, and western Greece are signed over to the oil industry for research and hydrocarbon extraction, once again threatening nature and humanity, and trapping us on a road that leads to a dead end — economically, socially, and environmentally. Especially following the developments the coronavirus pandemic sparked in the oil market and international prices, this dead end is becoming more and more visible.
Lignite mining has caused
the destruction of 30,000 acres of Western Macedonian land

the displacement of 8,000 citizens

550 premature deaths per year

Fossil fuels in numbers
75,000 sq/km of land and sea have been signed over to oil companies

1 oil spill accident is equal to

45,000 lost jobs

€5.3 billion in cost

The 'Agia Zoni' accident cost €80 million
We work on all levels to create the right conditions for the country to leave behind fossil fuels and to turn to clean energy, in a just way that allows for participation by all.
We collaborate with other organisations and build alliances, monitor developments, and intervene in the public debate: we inform citizens, political parties, and governments, we implement campaigns, we undertake legal actions, and we submit substantiated proposals and solutions. Over the years:
We started our first petition against the construction of the new lignite plant, Ptolemaida V (2014).
We implemented a campaign to provide information regarding the historic 21st COP Climate Change Conference in Paris (2015).
We fought for the creation of a European fund that would finance the interconnection of the islands and support communities in regions that depend on coal mining (2015-2017).
Since 2016 we have been fighting to cancel the court decisions on the Ag. Dimitrios, Megalopolis A, Megalopolis B and Melitis plants.
We published a series of studies proving the financial danger of fossil fuel projects, highlighting substantiated solutions as alternative proposals for these regions.
In 2018 we ran an awareness campaign (We can do without lignite") to inform our audience about the lignite power plants in Greece, the catastrophic effects on the environment and public health they have and the way to move forward. Besides the articles and reports we made, we produced 5 documentary videos
See the mini documentary series
We gathered more than 50,000 signatures through our "Say no to oil drilling" campaign, proving through research that a single serious incident of oil spillcould have a devastating impact on the tourist industry, fisheries, and the environment for decades to come. 
We organised and participated in dozens of information events on the dangers of drilling in the Ionian Sea, Crete, and Western Greece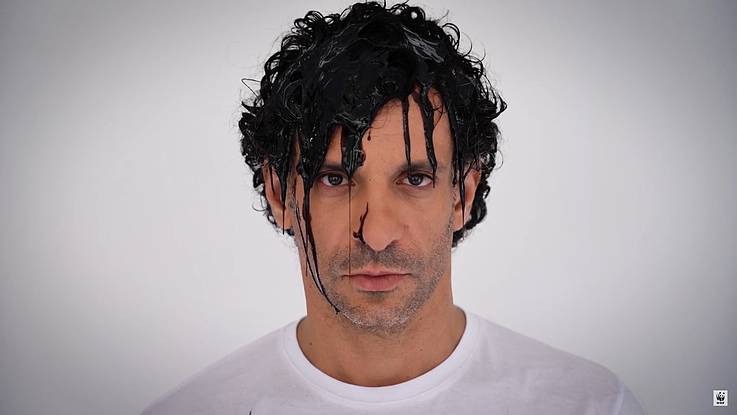 © WWF Ελλάς
WE SAID NO TO OIL DRILLING
Together with you, we said no to oil and fossil gas exploration and drilling threatening our environment, our health, and our future. 50,000 citizens raised their voices through our campaign and demanded a clean future. Together with you, continue and persist!
We always work together with citizens and local communities, facing the greatest environmental challenges. Together we can make our independence from fossil fuels a reality in the near future, and we want you with us!